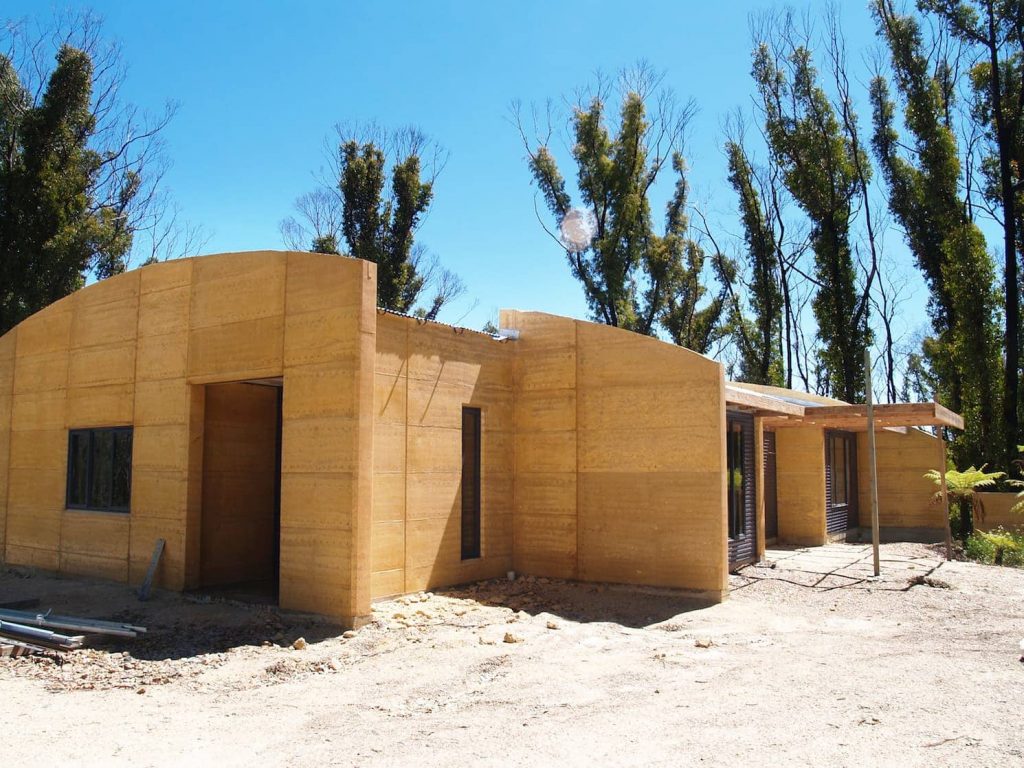 Built in the bushfire prone area of Kinglake in 2012, this home has a unique design.

As a domestic project, we worked with Eco Sustainable Homes. They designed this home after the Black Saturday Fires.

We constructed both internal and external rammed earth walls for the project. This property had a high fire rating. So the design made use of Rammed Earth's fire resistant properties.

This home features heat shield walls in both the courtyards and curved parapets.

Would like to read more about this home and see how it looks completed? View the finished home on Eco Sustainable Home's project page.