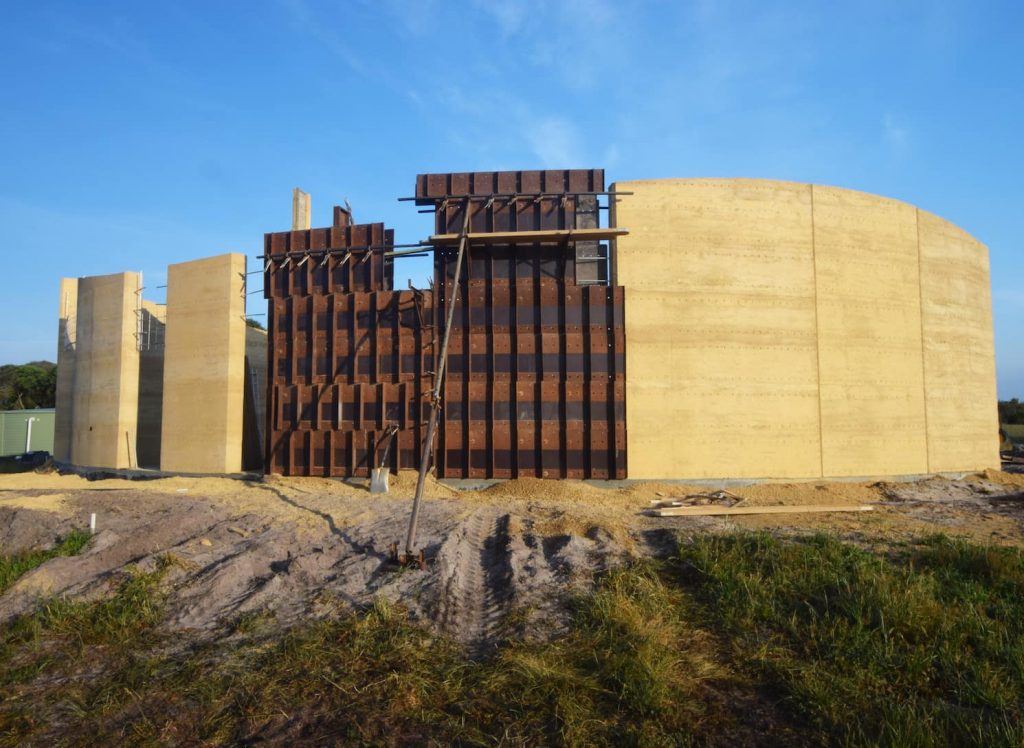 In 2016, we constructed the rammed earth walls for this completely round home.

This was an owner builder project in the seaside town of Wonthaggi. We worked with the clients and their architect, ensuring our part of the build flowed.

What makes this project so special is that every external rammed earth wall we built curves. This is what makes the round house!